Ecover Dish Washing Liquid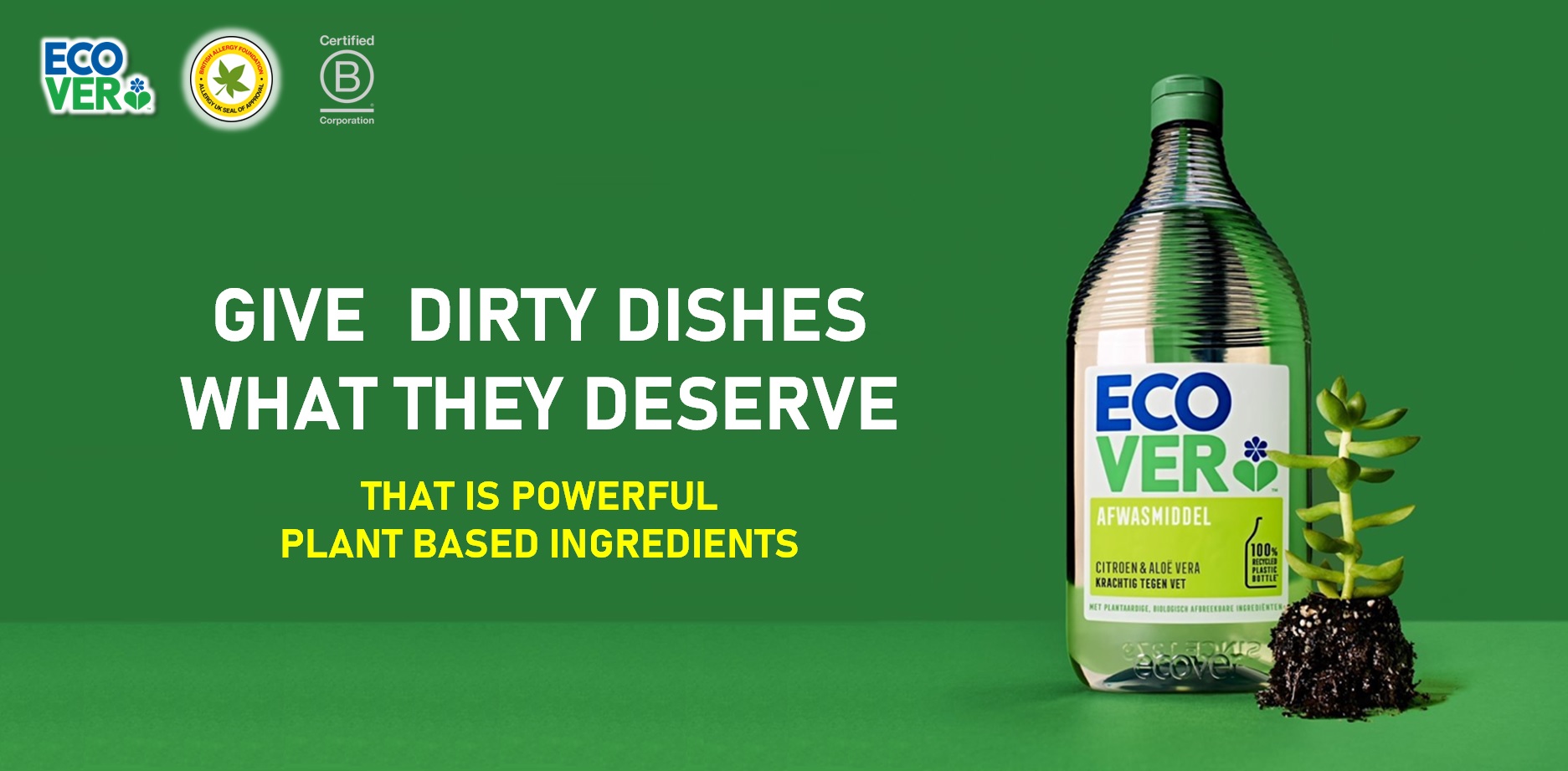 Our dishwashing products keep your conscience as clean as your crockery.
Not just because they use awesome plant power instead of fossil fuel-based ingredients (although that's a pretty big deal).
No sir. We've gone one better, and have now introduced our new washing-up liquid bottle that's made of 100% recycled plastic.
It's still fully recyclable too.
---