[Bundle] Ecover Toilet Cleaner - Pine Fresh 750ml + All Purpose Hard Surface/ Floor Cleaner 1L-Lemongrass & Ginger (40 doses)
ECOVER TOILET CLEANER PINE FRESH
Triple action Ecover Toilet Cleaner decalcifies, freshens and cleans without an eye-watering chemical in sight. Plant-powered, biodegradable ingredients get to work on your loo with just a brush and a flush. And no overwhelming toxic smells that get up your nose. Just naturally inspired fresh fragrances
ECOVER ALL PURPOSE SURFACE CLEANER LEMONGRASS & GINGER
Our new improved concentrated Lemongrass & Ginger All-Purpose Cleaner unleashes the power of plant-based, biodegradable ingredients to take down grease and grime.
14% more concentrated than our previous formula with 6 more doses per bottle. Which all adds up to less water transported and less plastic per dose. Get even more bang for your bottle by refilling again and again. New bottles are made with less plastic and smaller labels that peel off easier during the recycling process.


ECOVER ALL PURPOSE CLEANER LEMON
Cut through grease and grime on all your hard surfaces with Ecover All-Purpose Cleaner. This household all-rounder leaves floors and tiles squeaky clean with no noxious residues. Get a cleaner clean for a happy, healthy home.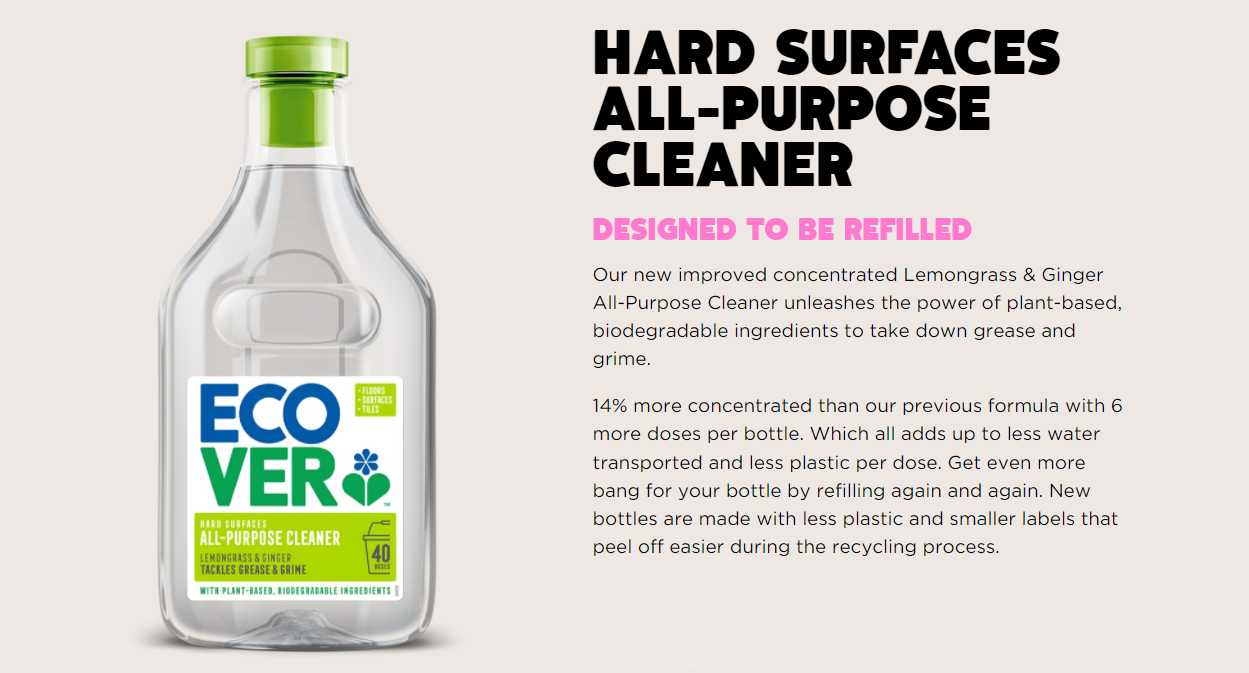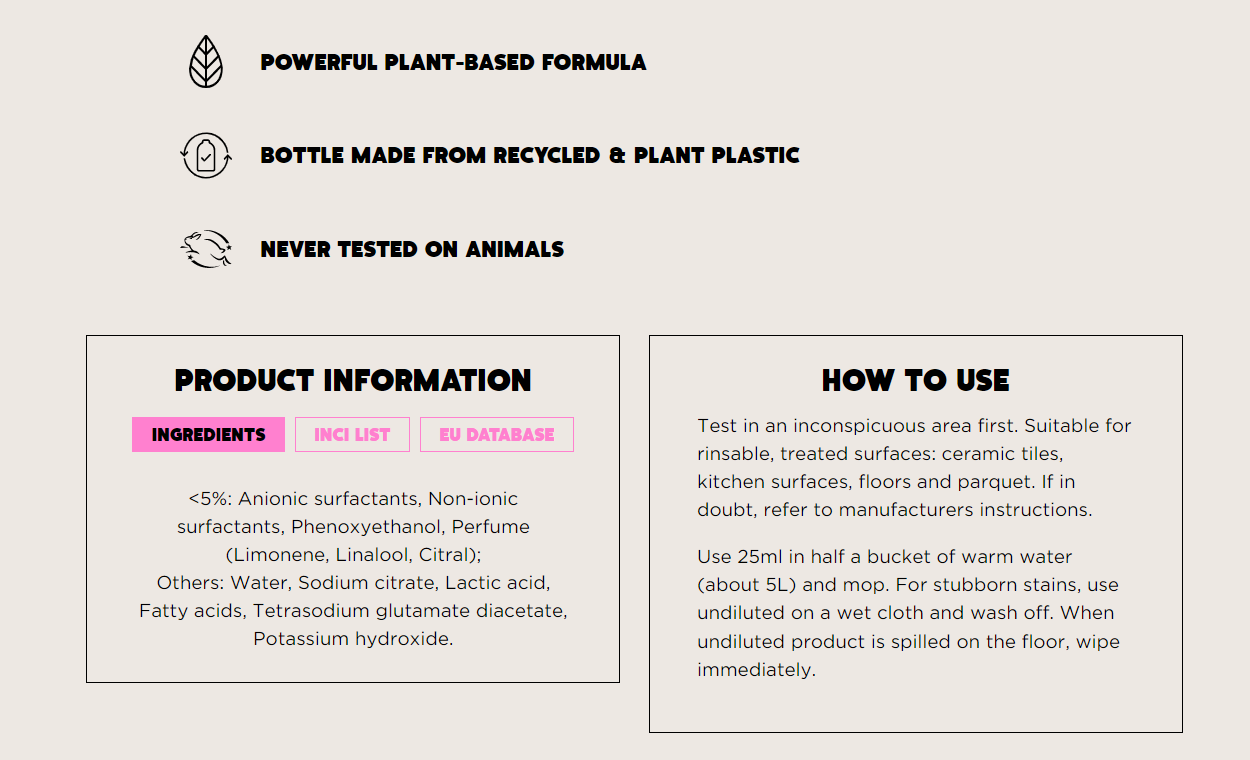 ---