[ Bundle ] Ecover Laundry Detergent Set
Non-Bio Laundry 1500ml
A brilliant all-rounder, Ecover Non-Bio Laundry Liquid stands up to dirt and stains, while being a big softie to your skin. From baby clothes to bedding our plant-based formula gives you outstanding results even on a cold wash.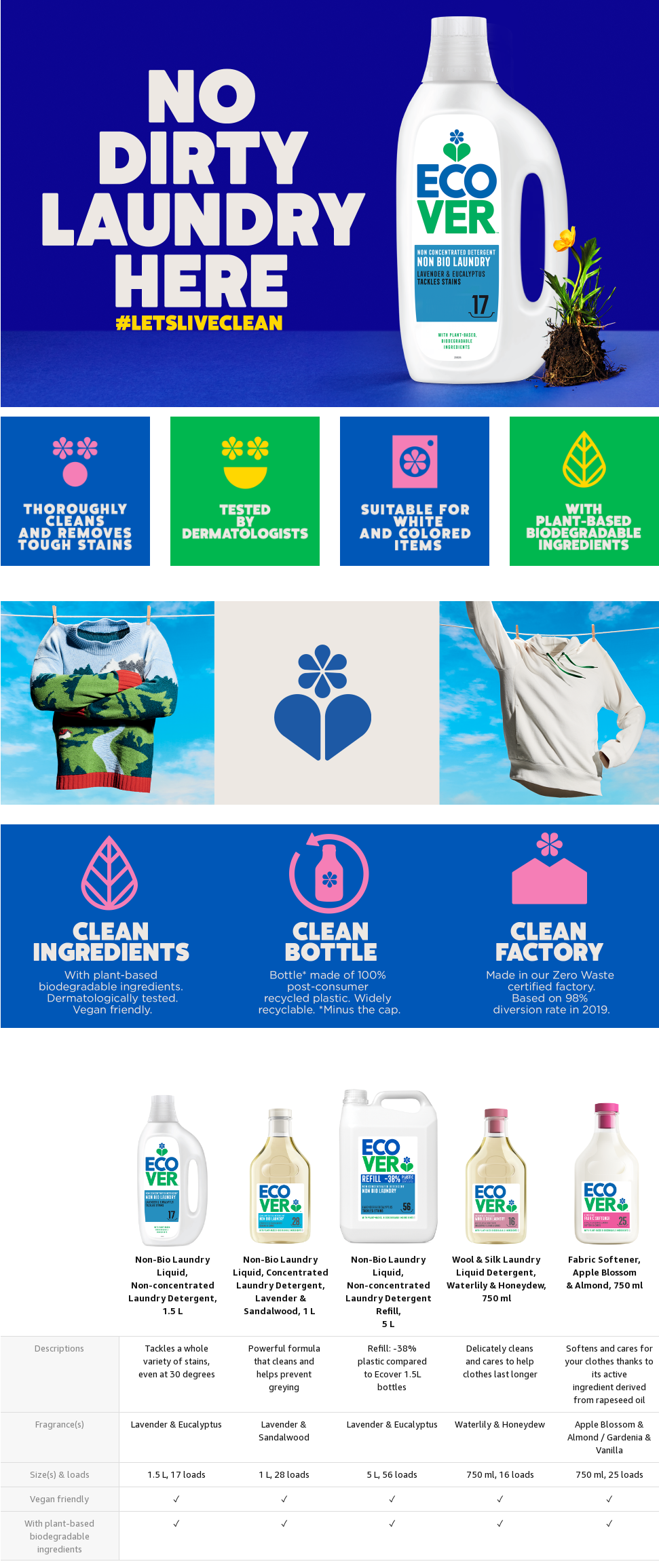 Fabric Softener Gardenia 750ml
From the humble sock to king size bedding, keep your laundry soft and fresh with Ecover Fabric Conditioner. This plant-based formula is gentle on your skin and doesn't overpower your nose. Helps reduce static for easy ironing and cuddly clothes.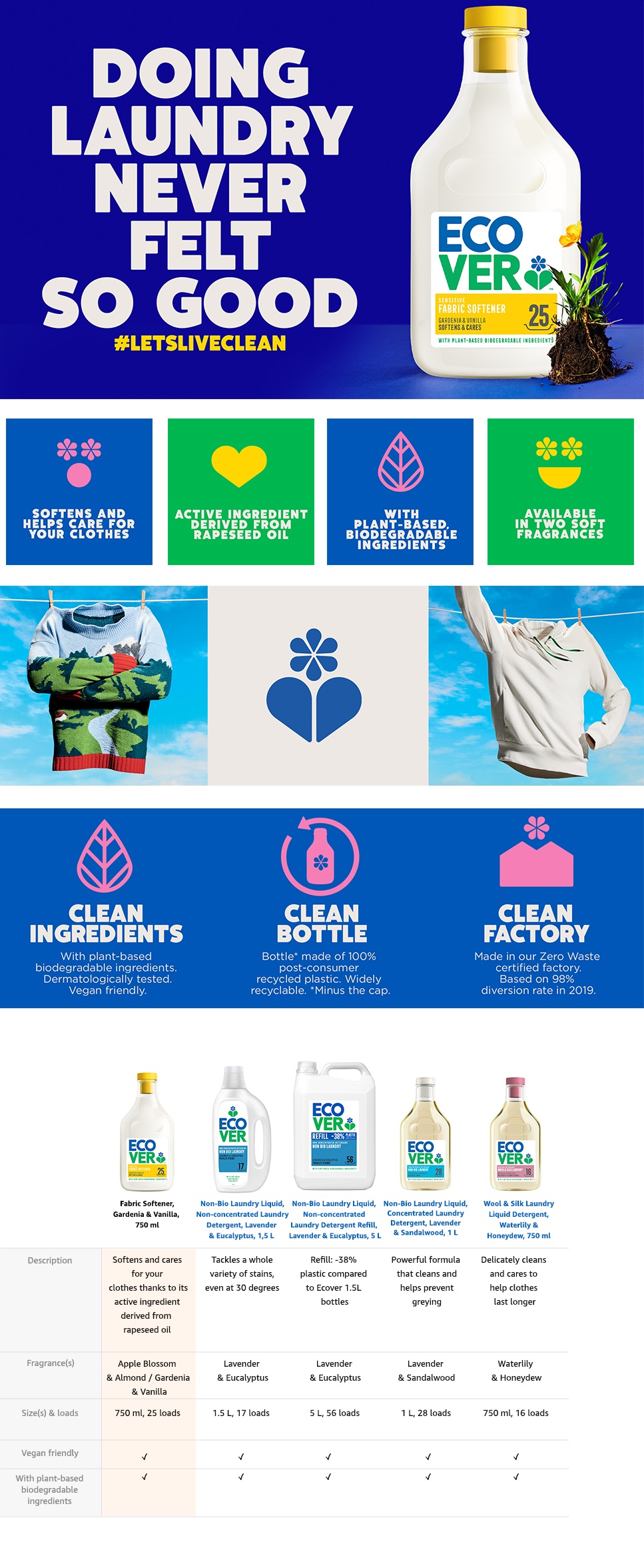 Stain Remover 200ml
Ecover Stain Remover reigns supreme. Grime-fighting enzymes roll up their sleeves and wrestle tough protein-based stains from your clothes. Mud and grass, blood and sweat don't stand a chance against this pocket powerhouse.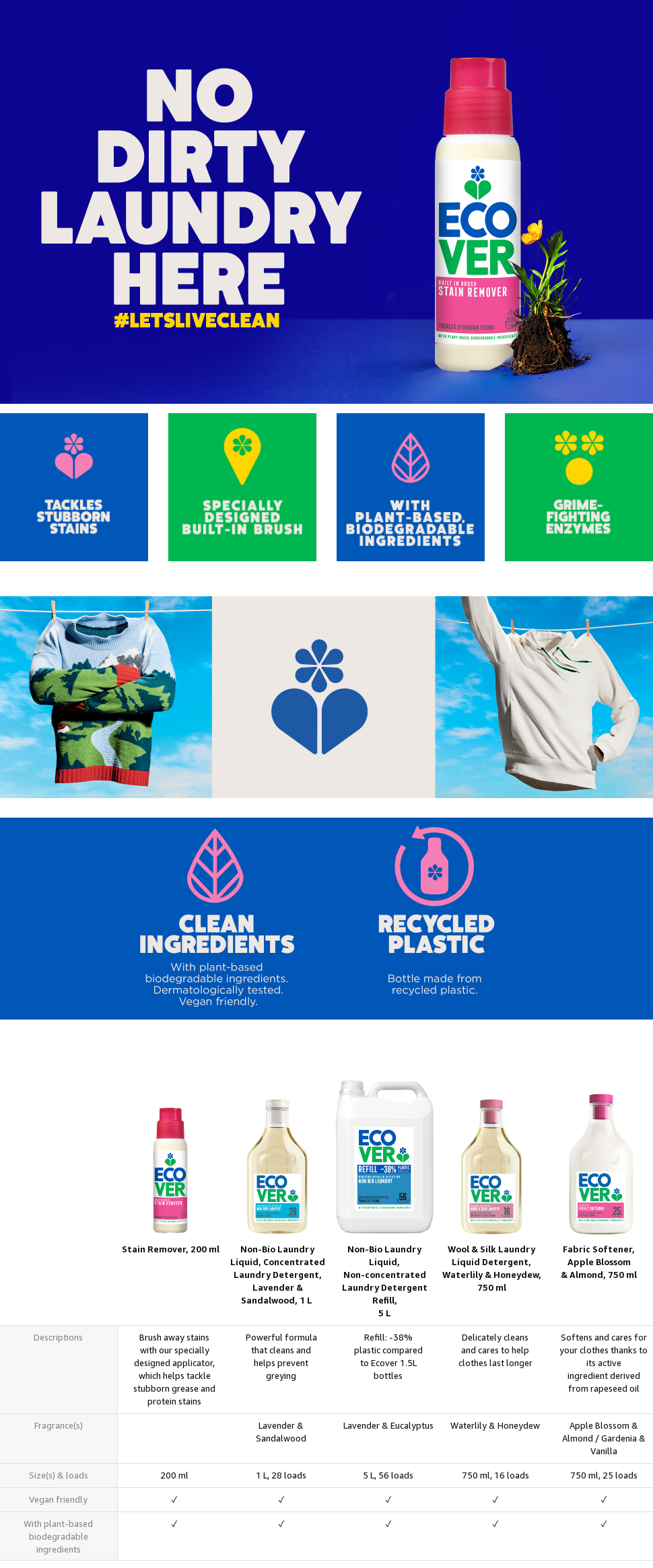 ---